Calendar
A calendar may come in many shapes and sizes and this one contains what you might expect from a scheduling plugin. Set a time and pick what weekdays (outputs) to use for the selected time. The calendar may be started and stopped to extend the functionality further. Put several calendars and pulsetriggers in a chain to add granularity to your scheduling needs!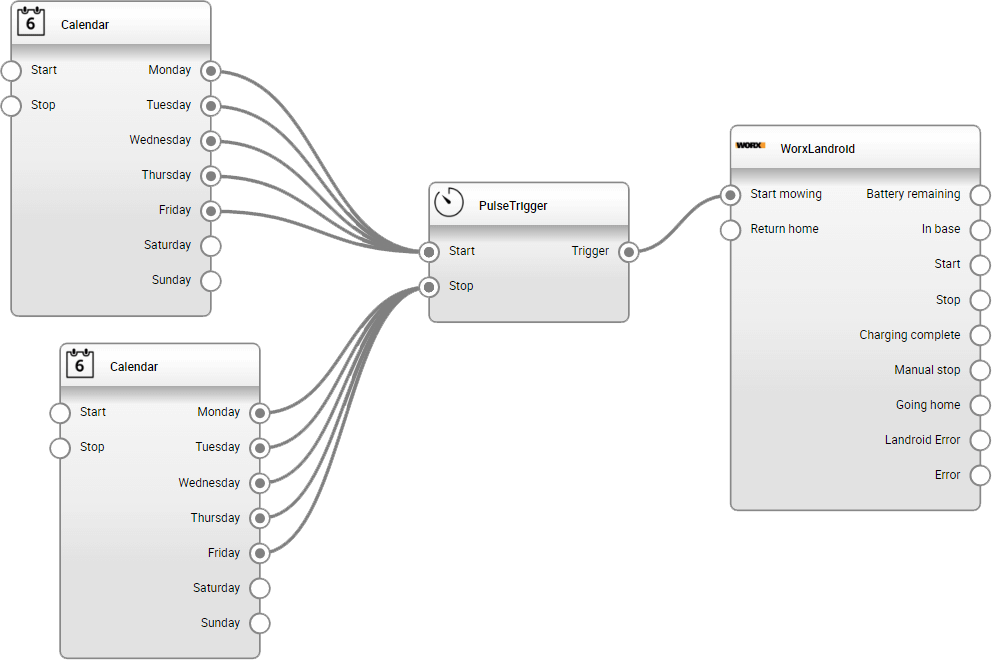 The latest forum threads for Calendar
Oh bother! No topics were found here!
Compatibility

Requires WAN access: NO

Requires LAN access: NO